Premium Car Starters, Remote Start Plus!
We like selling car starters, we believe we have one of the best Car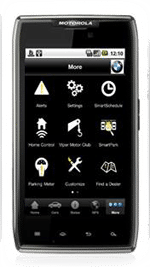 Starter Installers in the country working for us.  That said, not all car starters were created equal. Viper makes one of our favorite premium car starters (remote start system), our favorite for good reasons.  One of them is what they call SMARTSTART, using a smart phone.  They have integrated their system into an app for your smart phone. Not only do you get the normal car starter features you would expect, you also a couple that will surprise you.
Car Control: (remote / smartstart app)

Lock / Arm
Unlock / Disarm
Remote Car Starter, remote start
Trunk Release
Panic
Aux Channels (you customize these for your car)
Car Location: (smartstart app)
Through the use of GPS, you can locate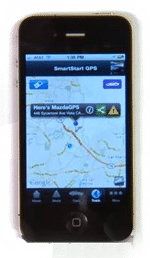 your car if its borrowed or stolen. Want to know how fast its being driven? it will tell you that too. Here is a summary of what notifications you can get on your phone.
Vehicle Location / Speed
Speed Alert (sends notification when preset speed exceeded)
Social Media Check-In (would you want to share where you are?)
Lockdown Alert (you have secured it parked, notified when moves)
SmartFence (basically lets you know if the car leaves town)
Curfew (can set when its okay for car to move, or you are notified)
HotSpot (set stay away zones, get notified if car goes there)
Weather Smart: (smartstart app)

Your smartstart app can actually remind you when its time to warm it up in the winter, or when its time to cool it down in the summer. You tell it in advance what your daily schedule is, then it monitors the weather and helps you get the best driving experience possible with a comfortable car.
Click here to check out our other Quality Car Starters & Remote Start systems